WernerMo
January 25 2015 10:19:27 AM
Neben agilen Methoden im Projektmangement hat das aktuelle V-Modell (V-XT) als Projektmethode/Vorgehensmodell in Deutschland eine weite Verbreitung, ganz besonders natürlich in Behörden und öffentlichen Einrichtungen.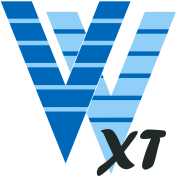 Der
Verein WEIT e.V.
(Verein zur Weiterentwicklung des V-Modell®XT) kümmert sich dabei um die Weiterentwicklung und Pflege des V-Modells.
Auf den Seiten des Vereins gibt es eine gute
Übersicht über die verschiedenen Varianten
, schließlich gehört ja das Tailoring wesentlich zum "XT". Zusätzlich findet man dort auch
kurze Vorschau
auf die neue/zukünftige Version 2.0
Ganz toll finde ich auch die
Beschreibung der TU-Clausthal
und die
Downloadversion als PDF
(Achtung: 784 Seiten 21 MB)
============================================================================================================================

Lizenzhinweis:

Das V-Modell® XT ist urheberrechtlich geschützt. Copyright © 2006 V-Modell® XT Autoren und andere. Alle Rechte vorbehalten.

Das V-Modell® XT ist unter der Apache License Version 2.0 freigegeben. Licensed under the Apache License, Version 2.0 (the "License"); you may not use this file except in compliance with the License. You may obtain a copy of the License at
http://www.apache.org/licenses/LICENSE-2.0
. Unless required by applicable law or agreed to in writing, software distributed under the License is distributed on an "AS IS" BASIS, WITHOUT WARRANTIES OR CONDITIONS OF ANY KIND, either express or implied. See the License for the specific language governing permissions and limitations under the License.
Comments Disabled